Rairdon Subaru Hearts Community Involvement (Here's how Much)

Rairdon Subaru Hearts Community Involvement (Here's how Much)
Community: a group of people living in the same place or having a particular characteristic in common.
Involvement: the fact or condition of being involved with or participating in something.
When you put the two together…
It's love for all the right reasons.
Yes, we love our local Seattle charity organizations like Pets for Patriots.
A philanthropic organization that matches Veterans with shelter pets,   
Pets for Patriots is affiliated with many Seattle-area veterinarians
and animal service professionals.
We heart how this charitable organization can brighten the day of
our servicemen and servicewomen while also finding long-term shelter animals a stable home
So much, that we donated $50 for every car we sold this past Memorial Day Weekend to Pets for Patriots. 
We were so excited about how this event turned out and hope to
continue our partnership with Pets for Patriots well into the foreseeable future.
Other ways That Rairdon's Subaru of Auburn Gives Back
As part of our stated mission of giving back, Rairdon's Subaru of Auburn is also proud to have
played a role in the following Seattle area events that have taken place recently.
Toy Drive for Seattle Children's Hospital
This past holiday season, it was our littlest citizens that we had in mind. And we know that you did too…
To highlight this, we partnered with local community members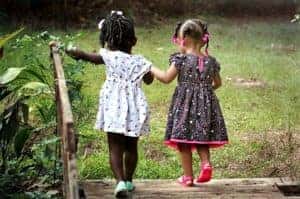 like you to put on a holiday toy drive that benefitted Seattle Children's Hospital.
We really can't say enough good things about this important philanthropic organization–
they're one of the best charities to donate to in Seattle.  
And, as the Seattle Children's Hospital's mission is to "provide hope, care, and cures to help every child
live the healthiest and most fulfilling life possible," assisting them made perfect sense. We were able to do so thanks to a special holiday toy drive.
And, thanks to the involvement of caring community members like you, we were able to raise over 2,000 toys in a relatively short amount of time!
Our team members even had the pleasure of hand-delivering these gifts in-person to the hospital. 
International Women's Day and Mary's Place
After giving careful consideration to their work on female/ health & wellness issues
(which includes sheltering women and their families from homelessness),
partnering with Mary's Place this past spring of '19 became another must.
As far as charities near me go, they're one of many that we heart!
What made our decision to act even more urgent was how it coincided with International Women's Day.
In honor of these two important community institutions, we donated a portion of the proceeds of every new or used car we sold from February 8th to March 9th of 2019 to Mary's Place.
Scout the Golden Retriever 
Who isn't a fan of unwavering support?
You know, the type that's free from judgments
and full of hugs.
We're enamored with it.
So is Scout the Golden Retriever; in fact,
he put it on full display when he visited Rairdon's Subaru of Auburn dealership in the fall of 2018.
This big event saw Scout giving away free hugs in support of his feel-good philosophy.
The Seattle Barkery was also on hand for the event.
A dogpark-chic version of meals on wheels, the Barkery was on hand
to give out handcrafted dog treats and gourmet coffee.
Yum! One thing is certain: the event confirmed our view of pets being our best soft place to land after a long day of adult-ing.
The Share the Love Adoption Event 
Did you know? There is evidence to suggest that pet ownership provides us with increased health.
Our pets can give us a decrease in blood pressure
and lonely feelings and increased opportunities for socialization.
In November of 2018, we honored these insights by collaborating with The Auburn Valley Humane Society,
one of the best Seattle charities.
It was called the Subaru of Auburn Share The Love Adoption Event
and it resulted in new, stable homes for shelter cats and dogs.
This great adoption event was an extension of the Subaru Love Promise, a brand initiative that's all about helping those in need.
This platform, like that of Rairdon's Subaru of Auburn's, involves an action plan being a positive force in communities.
The Subaru Love Promise takes the form of loving the earth, promoting education (by making sure that students have access to the tools
that lead to new ways of thinking and seeing the world),
helping people, and partnering with a number of important and meaningful organizations like
Make-A-Wish, Meals on Wheels America, and the Alzheimer's Association.