Seattle's Virtual Thanksgiving 2020 – Rairdon's Tips to Stay Safe & Healthy This Holiday Season
Seattle's Virtual Thanksgiving 2020 – Rairdon's Tips to Stay Safe & Healthy This Holiday Season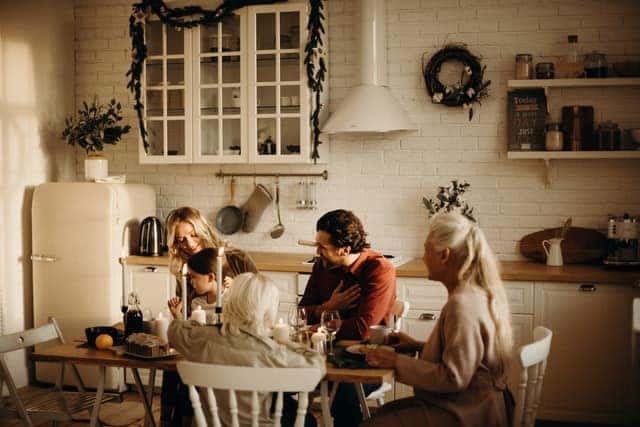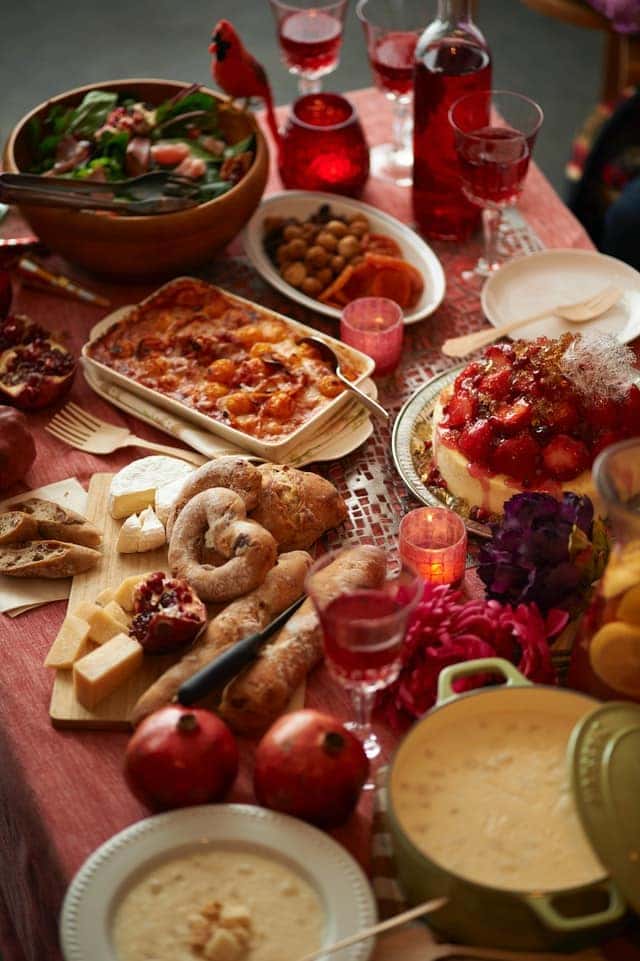 https://www.pexels.com/photo/family-sits-on-table-inside-kitchen-3171153/
https://www.pexels.com/photo/no-person-food-traditional-table-65060/ 
In recent weeks, Seattle area's trees have exploded with fall color, which as many Washingtonians know, is the first sign that the rainy winter and upcoming holiday season is on its way. As we get closer to Thanksgiving 2020, things look a little different this year. With smaller or virtual gatherings being strongly recommended by the CDC, our team at the Rairdon Auto Group put together a few creative ways to keep safe and healthy while still enjoying the company of family at your Thanksgiving dinner, virtual or not.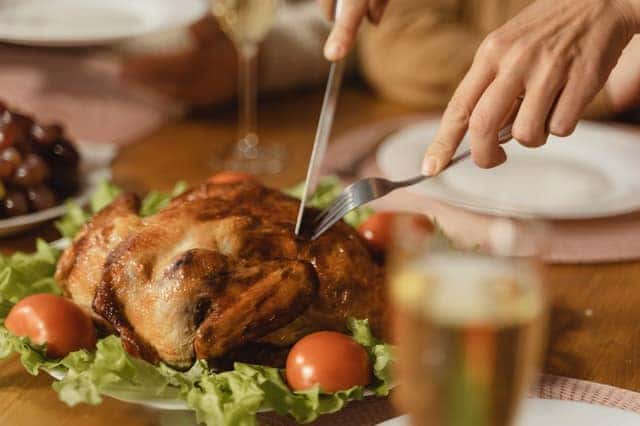 https://www.pexels.com/photo/food-love-dinner-eating-5591234/ 
Socially-Distanced or BYOT (Bring Your Own Turkey):
If getting together in person is a must for your clan, the CDC recommends: 
Limiting attendees to the fewest number of households within your local area
Hosting any event with multiple households in an outdoor area with good ventilation and enough space to maintain social distancing. 

Hosts should have a sufficient supply of hand sanitizer, tissues, masks, gloves and cleaning products on hand so that none of your guests have to share, and enforce the use of masks and/or social distancing throughout the event. 

Safety Bonus: You could even ask your guests to BYOT (Bring Your Own Turkey). Limiting food prep and service to each household reduces the risk of spreading germs and viruses (plus, you'll have less cooking to do – win-win!)
https://www.pexels.com/photo/man-and-woman-sitting-on-couch-using-macbook-5591286/   https://www.pexels.com/photo/woman-in-blue-denim-jacket-holding-white-ceramic-mug-4099321/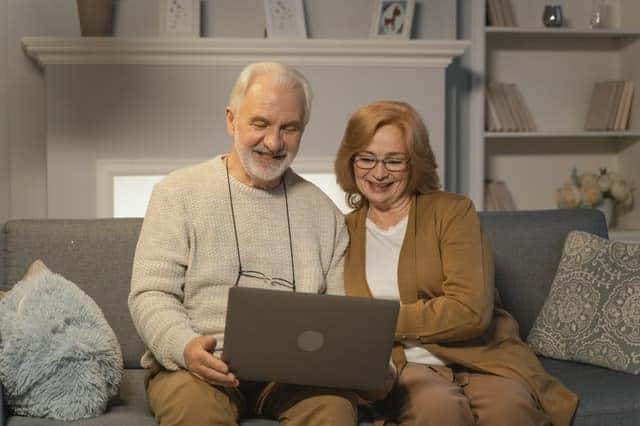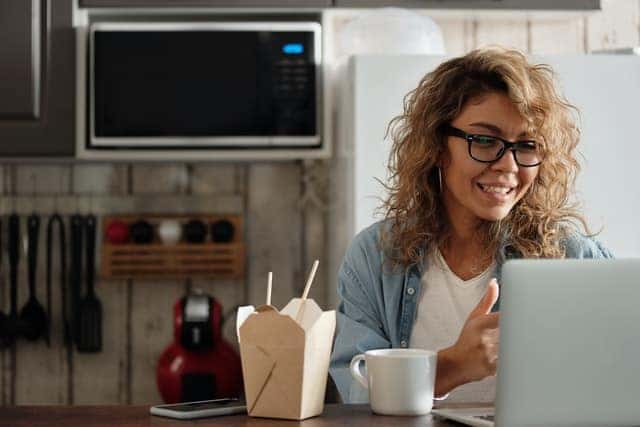 Hold a 'ZOOM-sgiving' Dinner:
The safest option for the tech-savvy family is a #Zoomsgiving dinner with your own household, joining the rest of your family or friends in a virtual meeting. And as an added bonus, you can have whatever you like for dinner – anything goes.
Here are some tips for a smooth 'ZOOM-sgiving':
Make sure you know who is 'hosting' and that they are familiar with how to invite others and use the features of your video conference platform (bonus points if they have a pro account so your ZOOMsgiving doesn't cut out every 40 minutes)

Send out an email at least a week before Thanksgiving, with video conferencing etiquette, and instructions for any less tech-savvy family members (My parents still have a rotary phone. Anyone remember those?) 

Use the mute button responsibly!
The Drive-Thru Thanksgiving Dinner:
If neither in person or online is your family's MO, consider socially-distanced Thanksgiving option #3 – the drive-thru Thanksgiving dinner. Your host preps meals and plates them up, foil-covered of course, and you pass them through the driver's side window to your household. If you're really ambitious, consider bringing walkie-talkies so you can chat with each other over dinner, or dinner and a movie (subtitles on) with an outdoor screen setup somewhere you can all park and enjoy the show. When planning a Drive-Thru Event, you might want to consider:
How many vehicles you have space for

Label the plates, especially for anyone with food allergies

For Guests: Make sure you have all the dinner supplies you'll need in the car, like water, hand sanitizer, hand wipes, waterproof tablecloth to cover seats or floor (you can thank us later), utensils, and cups.
No matter what your holiday plans are here are some tips for keeping healthy this Thanksgiving:
Shop for food and supplies early or at less busy times of the day

Know before you go: check with your host which precautions they have in place and what you might need to bring for your own household

If you or a member of your household has tested positive, or has possibly been exposed to COVID19, stay at home.

Limit travel to your local area as much as possible, or if you plan to travel outside of your local area, consider limiting contact to only your household members in the 14 days prior to your travel date

Consider virtual or stay at home options if you or members of your household are in a hisk-risk category. 

Bring your own mask, gloves, sanitizer and cleaning supplies with you at all times

Wear a mask and maintain a distance of 6 feet or more with anyone not within your household, including in high traffic areas like restrooms or eating areas

Wash your hands often, especially after touching any common surfaces or objects

For in person events, consider using single serve utensils, plates, and individually pre-packaged condiments, sauces, and food containers.

Avoid shared self-serve food, or buffet style serving. Consider having 1 person do all food service to limit touching of common surfaces and utensils.
Read all the official recommendations from the CDC, here.